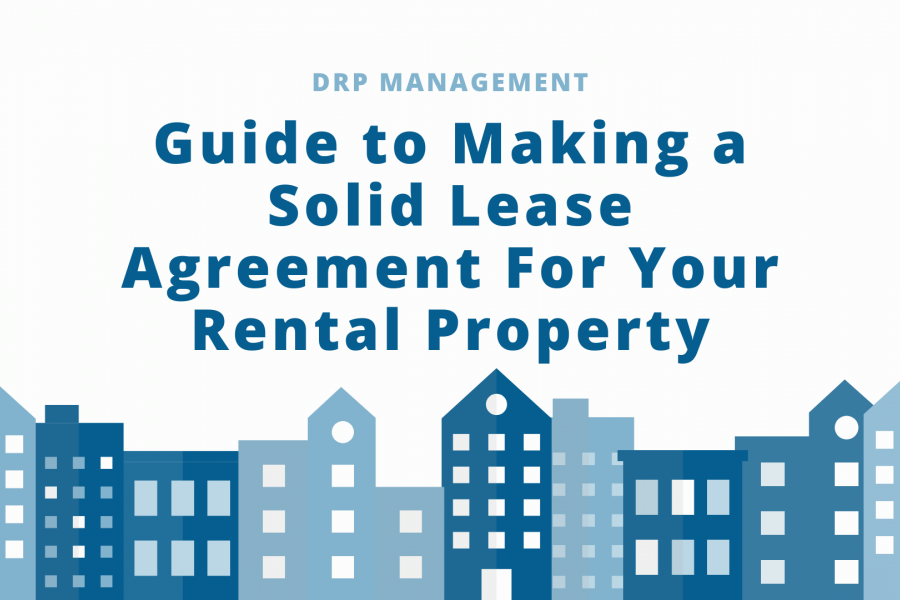 A lease or rental agreement is a legally binding document that highlights the expectations and responsibilities of both landlords and their tenants. Leases include specific policies, clauses, and legally mandated disclosures.
A solid lease agreement protects both landlords and tenants in the event one party doesn't follow the terms of the lease. Rental agreements can also help prevent misunderstandings between landlords and tenants by outlining information related to rent payments, maintenance duties, and fees.
We at DRP Management understand how important having a clear and solid lease agreement is. That's why we have put together this article to help you prepare a lease that will protect your investment!
Who Should Draft a Lease Agreement
A landlord or a trusted property manager can draft a lease agreement. If you want to draft the agreement yourself, you can create one yourself or adjust one of the many downloadable templates available online.
However, if you want to ensure your lease agreement includes all pertinent information and is legally compliant, we recommend that you hire an industry expert to draft the lease for you. Experienced property managers know local, state, and federal laws and can ensure that all necessary clauses and policies are included in the rental agreement.
Regardless of which avenue you choose, having a solid lease agreement is critical to your success as a landlord.
Benefits of a Written Lease Agreemet
Having a written agreement between you and your tenants is incredibly beneficial. You can read more about some of those advantages below.
Setting Expectations
A solid lease agreement will let tenants know what you expect of them throughout their tenancy and can improve your chances of landing long-term tenants.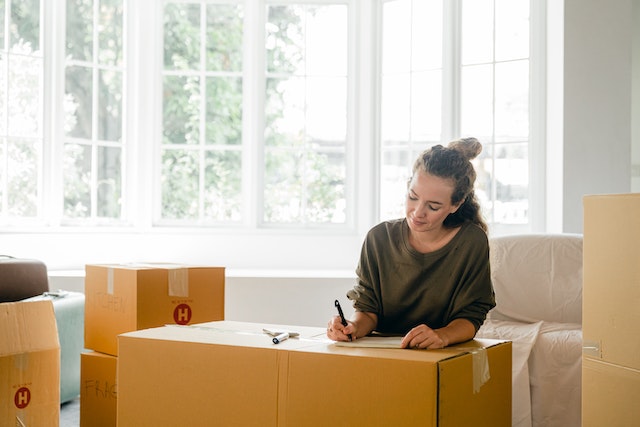 Whether it's rules about rent and utilities or a guide for contacting you regarding maintenance issues, a lease agreement should answer new tenants' questions and guide their behaviors.
Enforcing Policies and Preventing Lease Violations
A tenant is less likely to violate the terms of their lease agreement when rules and policies are clearly outlined in the contract. However, should a tenant break the lease while renting your property, you can point out the pertinent clause to them and discuss how to move forward.
In the event a renter commits repeat offences, you can use the lease agreement to prove your case in a court of law. However, keep in mind that it's often best to try and work things out with the tenant yourself before taking legal action.
Protecting Landlords and Tenants
Since all rules, policies and consequences are outlined in lease agreements, landlords, tenants, and the rental unit enjoy certain protections. When all parties know their responsibilities and rights, it's less likely that a landlord will experience property damage or financial losses.
What Should You Include in Your Lease Agreement
All lease agreements should include specific clauses and information. While leases will vary between landlords, it's vital that all rental agreements include the following provisions.
Names of the Landlord and Tenants
Because lease agreements are legally binding documents, it's crucial to include the full legal names of the landlord and all tenants that will be living in the property. If you allow your tenant to sublet a room on the property, we recommend preparing a sublease that can be signed by any subletters who live in the rental.
Rental Property Name and Address
When you draft your lease agreement, be sure to include the full address in the document. If your unit is in an apartment complex or multi-family rental, don't forget to specify the unit or door number.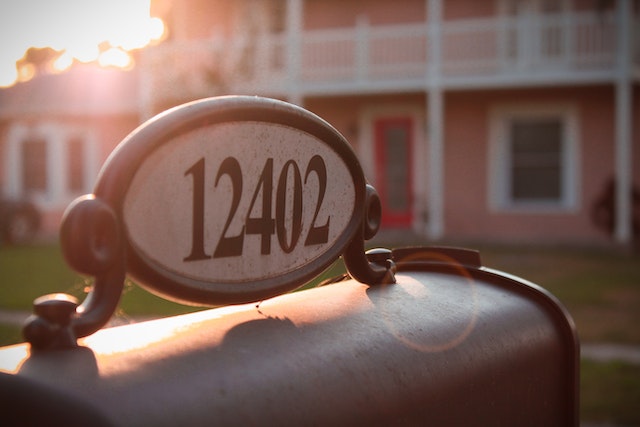 Additionally, if your property has a specific title or name, this information should appear near the rental property address on the lease.
Rent Price
When you add the price of rent to your lease agreement, don't forget to write the information in numerical figures and words. For example, if rent is a thousand dollars, you can list it on the lease as $1000.00 (one thousand dollars). Writing the rent price this way will help prevent any misunderstandings between you and your tenants.
Payment Dates
Some landlords require tenants to pay rent on the last day of the month, while others prefer their tenants submit payments on the first or fifteenth of the month. To ensure your tenants pay rent on time, make sure to include the rent due dates in the lease agreement.
Fees and Deposits
In addition to information regarding security deposits, any additional fees or deposits should be outlined in the lease. Some of the most common fees landlords charge are listed below.
Pet Deposits and fees
Late payment fees
Fees for off-street parking or additional storage space
Lease Duration
Most leases have a duration of one year, but some landlords allow their tenants to sign shorter or longer leases. Whether you're drafting a month-to-month lease or a contract with a longer duration, be sure to state the lease's specific start and end date in the agreement.
For instance, for a year-long lease, you can state that the lease commences on March 1st, 2023 and ends on February 29, 2024.
Clauses
Every lease will include different policies depending on factors such as property maintenance needs, neighborhood regulations, local laws and tenant concerns including noise complaints and other issues.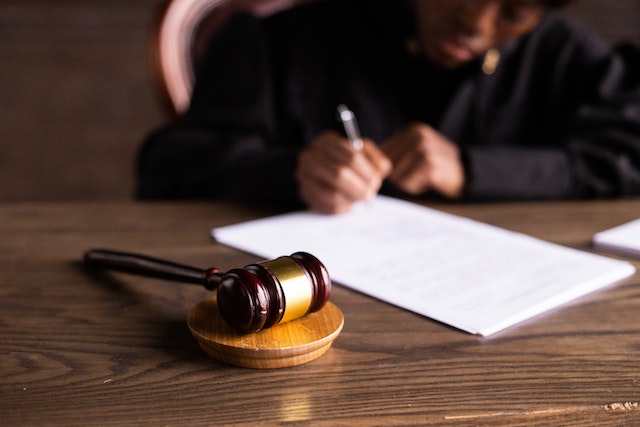 You can include this information in specific clauses to prevent misunderstandings. When adding clauses to your lease agreement, don't forget to ensure they comply with local, state, and federal laws and regulations.
Signatures
All parties must sign the lease agreement in order for it to be legally binding. Each party must also include the date when they signed the agreement.
Bottom Line
A solid and detailed lease agreement will ensure your success and protect your investment. A comprehensive written rental agreement will help prevent misunderstandings between you and your tenants and can serve as supporting material for your case if you need to take legal action against a renter.
If you need help drafting a lease agreement, DRP Management can help! We offer scalable packages to meet your property management needs. If you want to learn more about how we can make your investment dreams a reality, contact us today!