Let Us Manage Your Reston Rental Property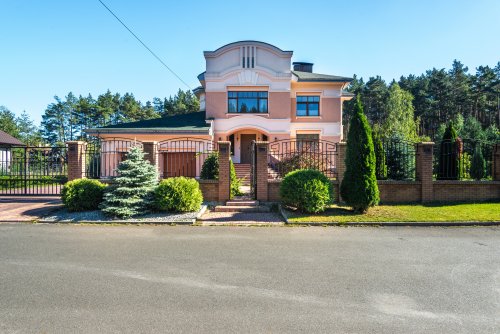 Are you looking to hire a Reston property management company?
If you are, then look no further than DRP Property Management!
With our headquarters in Leesburg, Virginia, we are one of the best property management companies that offers a wide array of services for both residential property and commercial real estate properties in the Reston renting market. We've been helping property owners for over a decade find a high-quality tenant for their vacant homes, perform screening, collect the rent and take charge for the maintenance and repair of their property.
Managing your Reston rental home on your own can be overwhelming. As a landlord, you need to become familiar with Virginia's landlord-tenant laws, draft a lease, develop communication skills and be able to create a strategic marketing process. With DRP Property Management's extensive support, you and your tenant will enjoy efficient processes, and access to advanced technology and expert resources from a leading property management company.
Gaining peace of mind will be automatic given our focus on delivering excellent customer service and our offer of transparency and accountability. We don't have a one-size-fits-all approach but take the time to learn the rental investment goals of our clients. We then strive to contribute long-term value for your Reston property.
DRP Property Management deeply understands the great contribution that a skilled management team can offer. We care for your rental unit no matter its size or number. All properties will be equally treated and taken care of.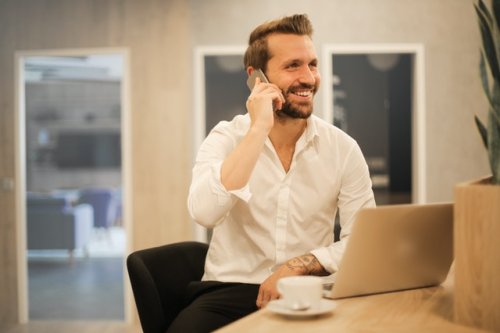 If you want a proven team of managers to lease out your Reston rental home, call DRP Property Management today at (571) 641 0588. Our expert team is interested in meeting your goals and designing property services that will fit the unique need of your Reston rental space.
Our Reston Property Management Services
Regardless of their rental property address, landlords often need help from experienced managers when taking care of their rental house. As such, we make it easier for them to deal with other demanding areas of their life by managing the day-to-day challenges of operating a residential property.
As your Reston property manager, we will address the tenants' maintenance requests, collect tenant security deposits, craft a lease, market a vacant unit, perform tenant placement through active screening and supervise property maintenance and repair.
Here are detailed services we provide to every real estate investor and landlord who chooses to partner with us:
1. Marketing of Your Rental Property
Often overlooked, strategic marketing is key in maximizing your Reston Virginia rental home's investment returns. Turnovers happen and there are many reasons why some of your tenants will refrain from signing a lease renewal. Thus, it pays to be proactive and focus on attracting quality tenants to lease your property.
As your property manager, DRP Property Management ensures only the best marketing decisions and the proper vehicles for advertising a vacant unit will be used. With our long-term experience, we're able to craft effective ads that have clear images and videos. This increases the exposure of your property and increases your prospective tenants. Most importantly, we provide a 21-day lease guarantee!
2. Tenant Screening Process
Sufficient tenant screening is a critical part of the rental process when you own a Reston rental home. Otherwise, you risk property damages, financial loss from unpaid rent and lease violations, and a new tenant that causes multiple problems. This can have a negative impact on your rental business.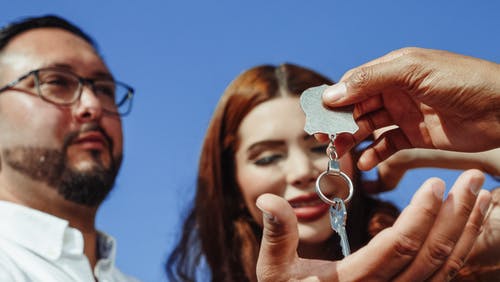 The experts at DRP Property Management ensures that extensive background checking of the prospective tenant will be done in accordance with the Fair Housing Act. We'll see to it that only qualified tenants lease your rental space. Doing so prevents all the future headaches, like missed rent payments, that come with having a bad tenant. We offer an eviction free guarantee!
3. Rent Collection
Granted that every landlord's goal is to gain a high ROI over their real estate investment, rent collection must be prioritized. The rent payment system must be efficient to encourage your tenant to pay on time.
DRP Property Management uses a digital payment method to manage your Reston rental home. It makes it easy to monitor rent payments and keep records on tenant payments. As a leading property manager, we also make sure that the payment policies outlined in the leasing agreement are followed by the tenants.
4. Property Repairs & Maintenance
One of the best ways to help keep tenants in your Reston rental home is making sure it's habitable. It provides a safe and healthy environment that inspires tenants to stay for the longer term.
By managing and presenting a well-maintained rental unit, our property managers contribute greatly to the well-being of the end-users of your property. Thus, they're inclined to continue renting your place.
DRP Property Management is well-aware of the responsibilities of the landlord and the positive outcome that results from outstanding property rental maintenance. We combine our property management services and resources, and put into action practical skills in the upkeep of your property which will save you money!
Should any tenant's maintenance request appear for your rental properties, our managers are very prompt in addressing it. We also have our network of licensed contractors ready to call upon. For emergencies, we're also available to attend to and manage urgent property matters that present itself so the landlord can rest easy.
5. Detailed Financial Reporting
Staying true to our pledge of transparency, DRP Property Management provides clients with business bookkeeping, digital financial reports for your property, 1099 reporting and expense tracking so you can see your property performance. This can easily be checked through the Owner's Portal.
About Reston, Virginia
Established by Robert Simon in 1964 as a post war planned community, Reston was shaped by the Garden City movement in Northern Virginia, where the planned communities incorporate higher density housing combined with lush green spaces. Reston Virginia earned the accolade as the Best Place to Live in Virginia from Money Magazine in 2018.
It was due to the huge expanse of green spaces such as golf courses, lakes and parks found here. Reston's total area in Northern Virginia reaches 15.7 square miles with 15.3 square miles dedicated to land while 0.35 square miles is made up of water.
Residents enjoy living in Reston Virginia for its tranquil setting. Its abundance of open green spaces, hiking trails and convenient shopping and dining spots makes it attractive. Due to it's location in Northern Virginia, It's also in close proximity to Washington D.C., the recently sold Carnegie Hall, and is near to the Dulles International Airport. Parents with school aged children also have access to the Fairfax County Public Schools.
(Source: Wikipedia)
Here are interesting places to see in Reston Virginia:
Reston Museum
Lake Anne Village
Lake Fairfax Park
Reston Town Center
Reston's Farmer Market
Walker Nature Center
Reston Art Gallery & Studios
Van Gogh Bridge
Reston National Golf Course
Roer's Zoofari
Source: Wikipedia
Areas We Serve
DRP Management is proud to serve: Leesburg, Arlington, Alexandria, Loudoun County, Ashburn, Aldie, Fairfax, McLean, Chantilly, Vienna, Reston, Centreville, Kingstown, Lansdowne, Brambleton, Middleburg, Oakton, Burke, Northern Virginia and Washington DC.