Let Us Manage Your Vienna Rental Property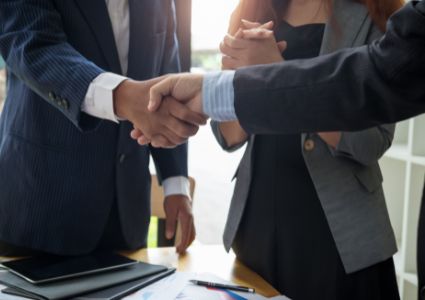 Are you a landlord looking to hire a property manager in Vienna, VA? Look no further than DRP Property Management!
Whether you're a first-time rental property owner in need of professional expertise or a seasoned landlord who wants to reduce your workload, DRP Property Management can provide you with plenty of benefits.
Based in Leesburg, Virginia, our expert property management company provides a host of services designed for both residential and commercial real estate properties.
For more than a decade, we've been the trusted go-to property management company for landing the highest quality tenants for vacant units, conducting detailed tenant screening, collecting tenant security deposits and rent promptly and handling all maintenance and repair tasks.
Some property owners prefer to chase after more real estate investment opportunities and need help to run their rental home and manage tenant concerns more efficiently. If you're one of them, we're ready to attend to the needs of your Vienna rental home and your tenant.
With our mastery of Virginia's property laws, advertising experience, effective communication, and professional property management experience, we understand how to run your investment unit successfully.
DRP Management is committed to boosting the return on investment (ROI) of our clients' investment property, utilizing efficient processes and advanced technology software and systems.
We understand that each Vienna residence and tenant has unique needs and we provide the right property solutions. We take time to sit with landlords and find out their investment goals in order to achieve the best returns.
DRP Property Management will treat your Vienna investment property like our own. Call us today at (571) 641 0588. We look forward to helping you increase the profits earned from your rental home.
Our Vienna Property Management Services
As part of our dedicated management company, our property managers pledge to help you effectively market your Vienna rental regardless of its rental property address, perform meticulous tenant screening, collect rent on time and identify property issues.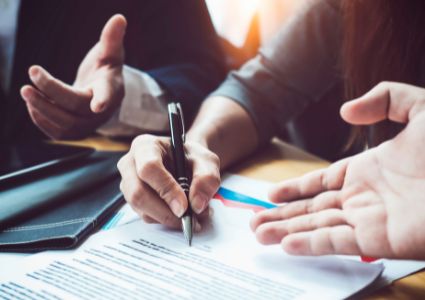 If you choose to partner with us, you can expect us to provide excellent service.
Marketing Your Rental Property
Without a proper marketing plan in place, it will be tough to attract a prospective tenant. You need to apply strategic marketing methods in order to avoid vacancies.
DRP Property Management provides tried-and-tested advertising methods that lower property vacancies as part of our Vienna property management services. We know which demographics to target based on the features of your residential property, what advertising platforms are best to use and how to track the marketing results.
With professional images and engaging copy, we will entice more prospects to check out your rental. We're confident enough in our marketing skills that we give a 21-day lease guarantee to our clients—or you receive a month of DRP property management services free!
Screening Tenants
One of the most important aspects of residential property management is being able to properly screen tenants for your Vienna rental unit. Without a proper tenant screening process, you'll likely deal with problematic renters, property damages, unpaid rent or complaints from neighbors.
While you can remedy some of these issues by using a tenant's security deposit, it's best to prevent these issues and security deposit deductions in the first place.
DRP Property Management conducts detailed background and credit checks on every potential tenant. Our Vienna Property Manager carefully select a quality tenant that can pay rent on time, cover their security deposit, take care of your unit, and respect other tenants and neighbors.
We speak with the former landlords of applicants and verify their employment to ensure the information provided to us is accurate. Further, we mitigate your risks with our eviction rate of 0%.
Collecting Rent
An easy and effective rent collection system for your Vienna rental home is your vehicle to success. Steady passive income gives you an opportunity to upgrade your properties and increase your rent. Therefore, efficient rent collection should be a high priority.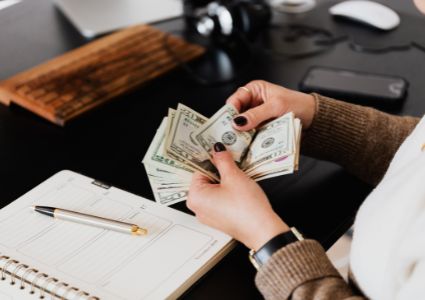 DRP Property Management provides an electronic payment service channel so your tenant can easily pay their rent on time. We enforce the payment terms and conditions presented in the lease and send appropriate notices to tenants with overdue payments.
Property Maintenance and Repairs
State laws assign landlords a lot of responsibility for maintaining their Vienna property. Your rental property needs to be safe and habitable. Providing prompt maintenance and creating a comfortable living environment for your renters can inspire them to renew their leases. To help you run a well-maintained Vienna rental property, DRP Property Management practices preventive property maintenance.
We attend to tenant concerns and maintenance issues and handle property emergencies promptly. We also make sure to conduct regular property inspections and arrange for service and repairs to even minor damages so we can save you money on maintenance.
Detailing Financial Reporting
In our mission to provide transparency and a high quality service, DRP Property Management makes financial reports and monthly statements accessible online. You can view your investment property's profits and expenses easily. Our property managers also provide accounting assistance, especially during the busy tax season so you can track your property performance.
About Vienna, Virginia
Vienna is known as a town in Fairfax County that spans a total area of 4.4 square miles. It's made up entirely of land and is a suburb of Washington, D.C. Vienna is part of the Washington metro area and the Baltimore-Washington metro area. Its borders are Wolf Trap, Tysons Corner, Dunn Loring, Merrifield, and Oakton.
Residents enjoy living in Vienna for a combination of factors. It's a developing community and walkable town where plenty of shops, restaurants, parks and museums can be found. It also has natural scenic views and engaging activities for outdoor enthusiasts.
Families are also drawn to Vienna for its proximity to excellent public schools, universities and community colleges. Vienna has a strong family-oriented community with a low crime rate record. In addition, it has easy access to D.C., providing more city conveniences and employment opportunities.
Here are interesting places to explore in Vienna, Virginia:
Meadowland Botanical Gardens
Freeman Store & Museum
Vienna's Historic Original 1897 Library
Nottoway Park
Vienna Dog Park
Foxstone Park
Washington and Old Dominion Trail
Wolf Trap National Park
Oak Marr Golf
Vienna Farmers Market
(Source: Wikipedia)
Areas We Serve
Our property management company is proud to serve: Leesburg, Arlington, Alexandria, Loudoun County, Ashburn, Aldie, Fairfax, McLean, Chantilly, Vienna, Reston, Centreville, Kingstown, Lansdowne, Brambleton, Middleburg, Oakton, Burke, Northern Virginia and Washington DC.