Let Us Manage Your Oakton Rental Property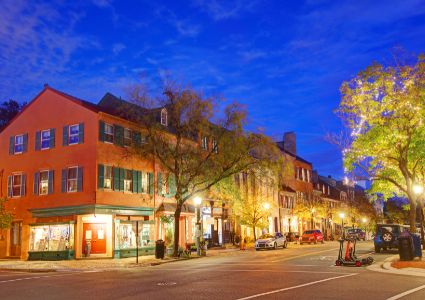 Managing your rental property can prove more difficult than anticipated. Once you have tenants renting your property, it's only a matter of time before landlord duties accumulate. Property management takes time, time you might spend relaxing or enjoying activities with the family.
Don't you think it's time you hired a reputable property management company to oversee the daily operations of your property? In Oakton, the company best suited for the job is DRP Management.
We have over ten years of experience managing properties, from single-family residences to multi-family rentals and condominiums. DRP Management has the experience, resources and expertise to ensure your investment goals are met. DRP Management also uses the latest software in the industry to offer our clients and tenants convenience with regards to their finances.
Are you ready to outsource the management of your Oakton, VA rental property? You can rely on DRP Management's team of experts to do the job well. Give us a call at (571) 641 0588 or email us today and receive a quote for our services.
Our Oakton Property Management Services
As the leading service provider in the Washington, DC area, DRP Management has a large portfolio with a wide range of properties. Our clients rely on us to comprehensively meet their needs, which we do! We offer a range of property solutions and services, including:
Inspecting and Maintaining Your Property
Working from experience in the Virginia property industry, DRP Management knows what potential renters are looking for. They're always on the lookout for well-maintained rental properties. If your rental property is lacking in this area, you can expect high vacancy rates.
To minimize vacancy rates and tenant turnover, DRP Management inspects your property regularly to identify any defects. Any needed maintenance will be handled by our in-house maintenance crew. We're also connected with vetted local handymen and professional contractors that can handle critical repairs.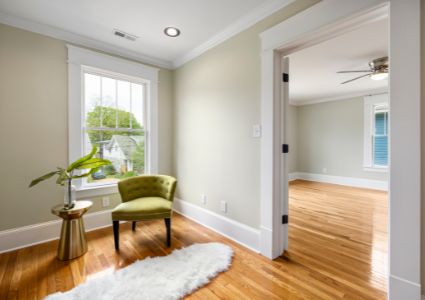 With DRP Management as your property manager, your property will be in the best condition possible all year long.
Accounting for Your Finances
How do you ensure your investment property is turning a profit? Accounting and financial reporting services by DRP Management will help you stay on top of your investment property finances. Our competent team will keep detailed records of all income and expenses for your Oakton rental property.
We're also ready to help you during tax season. DRP Management can fill out and file your 1099 form as well as advise you on various tax deductions.
Moving in Tenants
Move-in day is here! The tenant is on their way to your rental property and you're eager to start enjoying stable rental income. However, there's more you might consider on move-in day. It's a day for you to conduct an inspection of the property with the tenant, confirming the property's condition.
Worried you might not have the time to do so? DRP Management can take care of the move-in inspection for you.
Ensuring Legal Compliance
Property is a heavily regulated industry thanks to the role it plays in a community and economy. If you choose to lease your property, you need to be compliant with zoning regulations, fire and safety ordinances, State Landlord-Tenant rules and federal laws.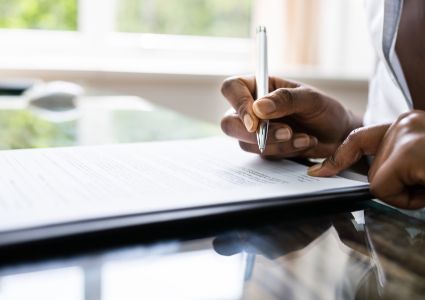 Do you really have the time and expertise needed to read, interpret and apply these laws? Contact the specialists at DRP Management. Our experienced team keeps tabs on any new developments in local and federal laws. We'll be able to advise you accordingly should you need to make any changes to your property.
Dealing With Evictions
Unfortunately, you might have a problematic tenant renting your property. They pay their rent late, bother the other tenants and are a general nuisance. While you might not like it, an eviction is the best solution to protect your Oakton, VA property investment. The eviction process will be much easier with the property experts from DRP Management by your side.
We're familiar with the provisions of Virginia State law on eviction and will ensure they're are met. Our team will take care of everything for you, from liaising with law enforcement to representing you in a court of law should there be a need.
About Oakton, VA
Over the years, Oakton has been rated time and time again as the place to live in Virginia. The beautiful city in Fairfax County has attracted young professionals and families thanks to its high quality of life, modern amenities and quality education system.
When you visit Oakton for the first time, you'll be amazed by the luscious green spaces and forests. Any lover of the outdoors might consider making a permanent move to the city. Some of the renowned green spaces in the area include Ashlawn Park and Gabrielson Gardens Park. They're the best places to enjoy a stroll and soak in Mother Nature.
For those who prefer indoor activities, Oakton has several shopping areas to choose from. Oakton Shopping Center on Chain Bridge Road is a local favorite with a plethora of stores and boutique shops. The Farmers Market is the place to be on Saturday to purchase your fresh fruits and vegetables.
Families are also drawn to Oakton, VA for its quality schooling. Oakton Elementary School, Oakton High School and Flint High School are some of the notable schools in the Oakton area, providing quality and comprehensive education for Oakton residents' children.
Oakton offers a wide range of housing options, giving potential renters and buyers plenty to choose from. Whether you're looking for a family residence or a small condominium for you and your significant other, Oakton has something for you.
(Source: Wikipedia)
Areas We Serve
DRP Management is proud to serve: Leesburg, Arlington, Alexandria, Loudoun County, Ashburn, Aldie, Fairfax, McLean, Chantilly, Vienna, Reston, Centreville, Kingstown, Lansdowne, Brambleton, Middleburg, Oakton, Burke, Northern Virginia and Washington DC.