Let Us Manage Your Arlington Rental Property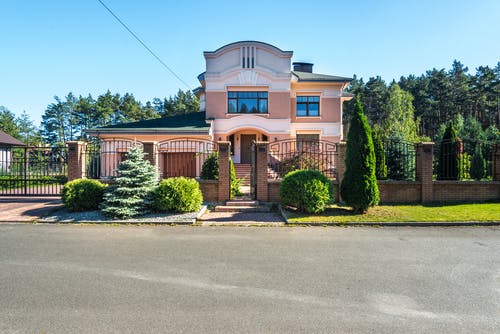 Are you a landlord or a rental owner in Arlington, VA seeking a professional Arlington property management company? Consider partnering with one of Arlington's best property management companies to increase your property performance!
Recruiting a real estate investment's first tenant is the first step towards success, but not the last. Navigating the complicated industry of real estate investments means knowing the tools, processes, and networks that will help you reach your goals. Veteran real estate investors know how difficult it can be to manage a rental property, but newer Arlington landlords may not know.
Whether you're new or experienced, hiring a professional property management business will make your goals so much easier to achieve! The team at DRP Management has over a decade of expertise in DC and northern VA's real estate service industry!
We offer scalable service choices as a full-service property management and real estate investment agency. Regardless of the size or condition of your investment property, our Arlington property managers work closely with property owners to help them get the most out of their investment while also providing excellent customer service and tenant satisfaction.
As your Arlington property manager, we take pride in representing you and your property as if it were our own. We specialize in single-family, multi-family, condo, and commercial property management.
Our Arlington Property Management Services
You become a member of our Arlington property management family when you engage with DRP Management. Our property managers offer a commitment to openness, accountability, and a customer-centric approach, no matter your Arlington rental property address. As one of the best Arlington property management companies, we want to help support your real estate investing experience and make it as successful a venture possible.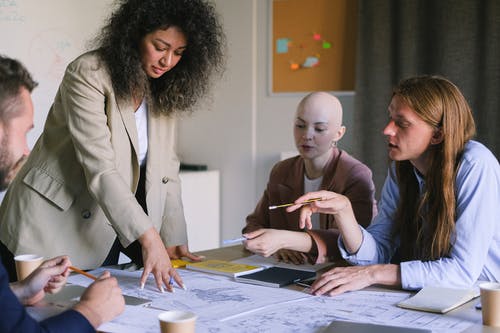 As Arlington property management professionals, we'll increase your property performace and find you the best quality Arlington tenants possible, among other services. A few of the Arlington, VA property management services we offer are detailed below.
Marketing Your Available Rental Properties
Our Arlington property management professionals work hard to guarantee that your rental listings attract interest from your ideal demographic with our complete property marketing services. We develop engaging property listings using professional photography and videography. Then, we promote your Arlington rental property across several rental listing sites and social media channels.
Another service we offer is a thorough rental market analysis which includes local market research as well as information on industry trends, forecasts, and local concerns. Our goal is to help you find qualified Arlington tenants quickly!
Extensive Tenant Screenings
Any landlord knows how difficult it is to deal with a difficult tenant. DRP Management's tenant screening process saves our Arlinton property owners time and money. We're able to find high-quality, responsible Arlington tenants by investing time and resources during a diligent tenant screening process. Quality tenants will adhere to the lease agreement's conditions, maintain your Arlington property during their stay, and pay their rent on time.
Analyzing and thoroughly evaluating prospective tenants, interviewing references, and examining all background information—including criminal, credit, and financial background checks—are all part of our Arlington tenant screening service.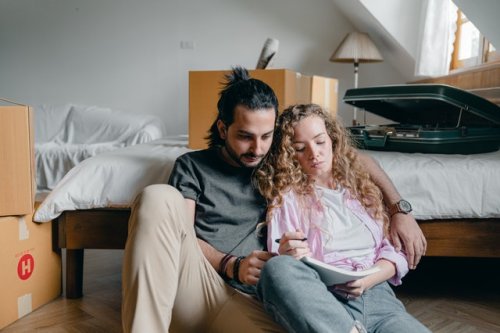 On behalf of Arlington property owners, we also handle the full move-in and move-out procedure. We've also included an eviction-free guarantee, under which DRP will reimburse up to $1,000 of your court fees if a renter we put in your property requires eviction!
Secure Online Rent Collection and Payments
As property managers, one of our key responsibilities is to build excellent working relationships with your Arlington, Virginia renters. Anticipate your tenants' requirements and focus on customer-first, results-driven communication to accomplish this. By introducing efficient, digital processes for both you and your renters, this service takes the burden out of handling your monthly rent collections. All rental transactions, including payments and deposits, are tracked by our system.
All of your financial transactions, including rent payments and costs, are summarized in easy-to-understand reports. We can simply and successfully collect rent from your tenants via secure, online electronic bank payments. All of our client payments are made electronically.
Perform Routine and Emergency Property Maintenance
Another service we offer is performing property inspections. Our Arlington property management solutions and contract allows access to our local network of skilled and insured tradespeople, contractors, and maintenance professionals when you collaborate with the DRP Management team. Thanks to our broad network of contacts and expert property managers, we're able to handle assignments of all sizes.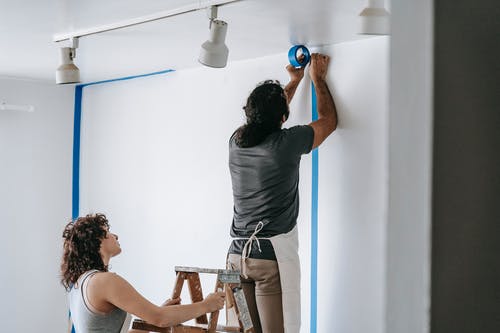 The uncertainty of emergency repairs and maintenance requests can be a major stressor for Arlington landlords. You may rest easy knowing that our on-call maintenance crew and solution-oriented approach will service any emergency repairs or difficulties quickly and effectively. Our Arlington Property Management team has the resources, knowledge, and industry relationships to ensure that your Arlington investment properties are well-maintained and performing at their best.
Detailed Financial Record Keeping
In addition to being property management experts, we're also investors. As a result, we feel that detailed, meticulous and precise records are essential for increasing and sustaining the value of your Arlington investment. We believe that our streamlined accounting and record-keeping capabilities will benefit all of our clients, regardless of the size of their property portfolio.
We keep track of all of your spending, revenues, lease paperwork, tenant information, and tax records using our technology partner, Buildium. Our property owner clients have access to our team of professional managers and can quickly check on the status of their financials; on-demand, 24 hours a day.
Living in Arlington
Arlington, Virginia is located directly over the Potomac River from Washington, D.C. Arlington is a terrific area to live for almost anyone, with excellent job possibilities, a strong military history, and much to see and do.
Arlington is most recognized for its excellent public schools and numerous national landmarks, including the Pentagon, Ronald Reagan Washington National Airport, the Marine Corps Memorial and the Arlington National Cemetery. Living in Arlington means becoming a part of a beautiful city with a rich history.
Arlington parents will be glad to learn that their children will be attending the top-ranked Arlington County Public School District, which provides excellent education on all of its campuses. The following are a handful of Arlington's best schools:
• Arlington Traditional School
• Arlington Science Focus School
• Williamsburg Middle School
• Swanson Middle School
• Yorktown High School
• Washington Lee High School
Although Arlington doesn't have any colleges, Georgetown University is only four miles away. This provides local Arlington grads with access to a school that's ranked among the top 30 colleges in the country. Only four miles away is the well regarded George Washington University.
Source: Wikipedia
Areas We Serve
In addition to Arlington, DRP Management is also proud to serve: Leesburg, Alexandria, Loudoun County, Ashburn, Aldie, Fairfax, McLean, Chantilly, Vienna, Reston, Centreville, Kingstown, Lansdowne, Brambleton, Middleburg, Oakton, Burke, Northern Virginia and Washington DC.