Let Us Manage Your Northern Virginia Rental Property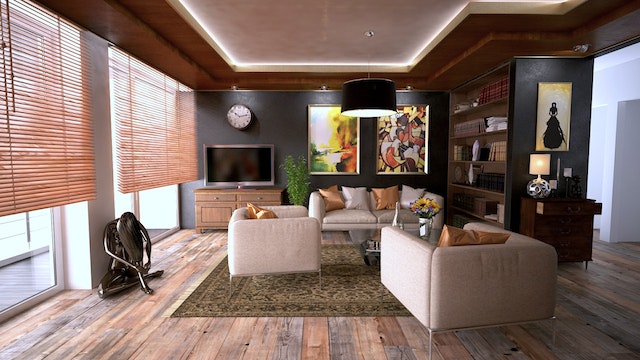 First and foremost, congratulations on investing in Northern Virginia real estate! A real estate investment in this area has proven to be a great asset that offers consistent income, value appreciation, and tax advantages.
However, to enjoy these benefits as a landlord and investor, it's important to ensure your property and rental business is well managed. Self-managing landlords and rental property owners dedicate a lot of time to meeting the needs of their property and tenants, especially when maintenance requests arise. However, savvy investors often hire a reputable and experienced Northern Virginia property management company to take care of their property while focusing on growing their wealth.
Consider the professional and expert Northern Virginia property management team at DRP Management for all your Northern Virginia property management needs! We are a full-service property management company known by our clients for our expertise, local real estate market knowledge, and reliability. When you choose us as your property manager, you can trust us to meet your property's needs all year round.
Our reputation as expert property managers in Northern Virginia has grown over the years thanks to our professional property management team with experience and high-quality customer service. We now manage properties all over Northern Virginia. Our residential property management portfolio ranges from single-family residences to condos. No rental business is too big or small for the expert team at DRP Management.
Get in touch with us today and receive a quote for our services in property management in Northern Virginia. Our good property management company is full of experts who are looking forward to hearing about your rental business.
Our Comprehensive Northern Virginia Property Management Services
From our experience as one of the leading property management companies in the Northern Virginia property market, we appreciate that a property owner and their rental properties have diverse needs. To ensure your rental property reaches its full potential, the team at DRP Management is always ready to conceptualize and implement a customized management plan so we can offer superior services to our clients.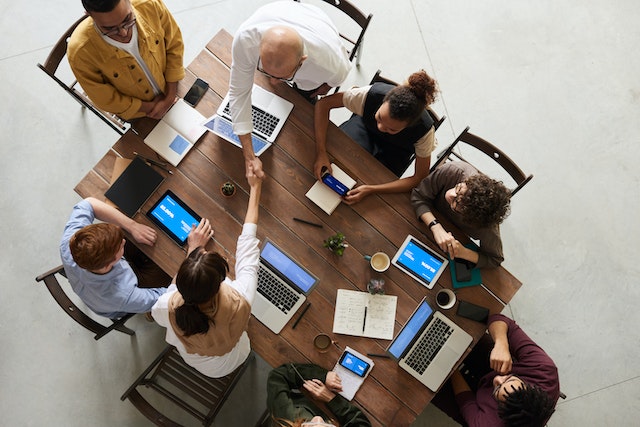 Some of our most popular property management services are outlined below.
Rent Rate Assessments
Do you know how much rent you should charge a tenant for your Northern Virginia investment properties? Some landlords attach an arbitrary rate to their Northern Virginia rental property, which is easy but may affect your bottom line.
The rate you decide to lease your property at affects the viability of your investment. If you charge higher than the market average, you can expect a high turnover of tenants which means you'll pay more for advertising.
On the flip side, charging a lower-than-average price may attract a new tenant, but will put you in a position where you may struggle to pay your property's operating costs. Fortunately, you can rely on the Northern Virginia team at DRP Management to provide you with an accurate rent assessment.
Property Marketing and Advertising Services
Thanks to our years of industry expertise as a property manager, the team at DRP Management knows the exact strategy for managing the marketing of your rental to attract a high quality prospective tenant and mitigate the chances that you'll have to deal with extended vacancies and their associated costs. When your rental is vacant, it can accrue costs related to property maintenance even though your aren't recieving income from rent collection.
We will take high-quality photos of the property and craft a detailed description of your property before listing it on the market. We use traditional and digital advertising platforms to ensure that a substantial number of prospective tenants in Northern Virginia will see the ad.
Managing the Tenant Screening Process
Screening potential tenants is critical to ensuring that property owners land and retain great tenants. A great tenant will always make payments on time, respect your property, comply with the lease and inform you of property maintenance issues as they arise.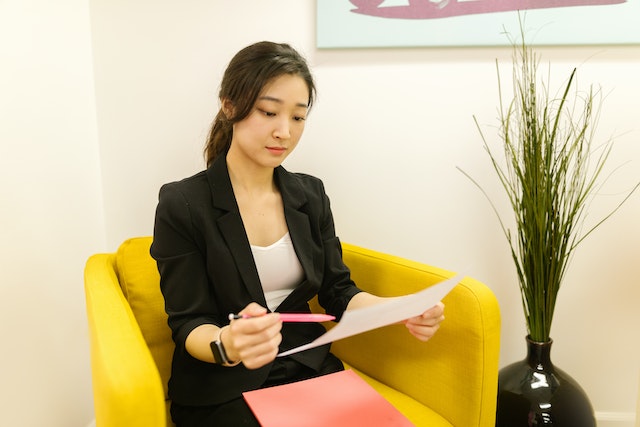 Our property management solutions and tenant screening process adheres to the terms of the Fair Housing Act.
Rent Collection Service
To achieve your investment goals when leasing out your rental, you must have an effective system that ensures rent can be collected on time and in full. the DRP Management property management team has years of property management experience, so our property managers can ensure that rent is collected on time. If your tenant misses a payment, our professionals will take care of rent collection in an appropriate and timely manner.
Leasing Services and Administration
To ensure that your interests and investment property are protected, and your renter knows what is expected of them, it is important to have a detailed lease agreement. DRP Management's team of professional property managers can prepare a customized lease agreement that meets your exact needs.
As your property manager, our Northern Virginia team will also perform periodic inspections of your rental property to ensure that your renters abide by the terms and provisions of the lease.
Living in Northern Virginia
Residents in Northern Virginia get to experience and enjoy the best of all four seasons! During the summertime, you can visit the Potomac to kayak, and in winter, you can enjoy going for brisk walks in local parks with your friends and family.
Living in Northern Virginia is more affordable than in other places like New York or Boston. Residents enjoy saving money on housing, healthcare, transportation, and utilities. Almost every culture and religion is represented in the area. This makes the community quite welcoming as they open their arms to new households in the area.
Northern Virginia residents who want to travel are fortunate as they can fly domestically and internationally from the Reagan National Airport and the Dulles International Airport.
(Source: Wikipedia)
Areas We Serve
DRP Management is proud to serve: Leesburg, Arlington, Alexandria, Loudoun County, Ashburn, Aldie, Fairfax, McLean, Chantilly, Vienna, Reston, Centreville, Kingstown, Lansdowne, Brambleton, Middleburg, Oakton, Burke, Northern Virginia and Washington DC.